Agi-Tote™ is ideal for mixing light viscosity materials, or for chemical blends that need to remain in suspension.  We offer a range of prop sizes from 3″ to 6″ and you can also add any number of props to the shaft to increase agitation.
All props, shafts, and hardware are constructed of stainless steel.  Agi-Tote™ is easy to lift with the handlebar feature and installs with a 6″ screw cap to  270 or 330 Gallon totes.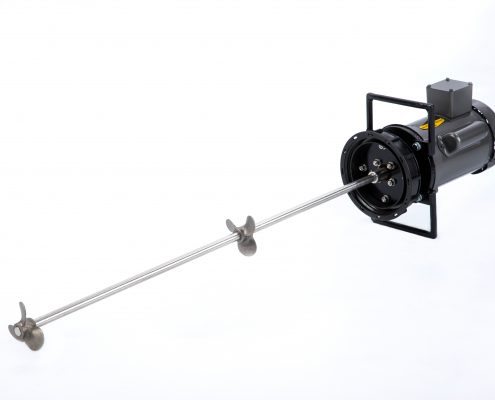 POWER OPTIONS:  Single Phase, Three Phase,  and 12 Volt DC.  Variable Speed Drive available with all power options.